Daddy: No Looking Back.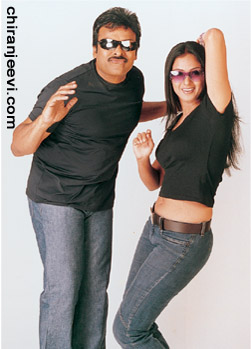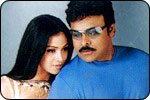 For suggestions and comments pls click it and support me
click it and check the daddy 100 days centers...
DADDY....WHAT EVER THE TALK.....UNBEATABLE MEGASTAR STAMINA.
SHAKING 97 THEATERS ......
NO LOOKING BACK....

R.T.C cross roads Sandya
Sec bad Tinoli
Varangal Radhika
Nizamabad Nataraj
Khammam Sreenivas
Kareemnagar Siva
Mahaboobnagar Sreenivasa
Miryalagooda Venkateswara
GodavariKhani Rajesh
Suryapeta Sridevi
Manchiryala Lakshmi a.c
Kodada swathi
Kothagudem Viswaroopa
Jagityala Sreenivasa
Siddipeta Victory
Kamareddi Priyadelux
Mahaboobabad Venkatrama delux
Roychoor Sasimahal
Vishakapatnam Jagadamba
Gopalapatnam Sankara
Gazuwaka Mini mohini
Vijayanagaram Ranjani
Srikakulam Suryamahal
Anakapalli Satyanaryana
Palasa Ravisankar
Narsipatnam Sai srikanya
Bobbili Sri rama
Chittivalasa Nataraj
Kothavalasa Jayatakies
Parvathipuram Sowndarya
Kaviti Mahalakshmi
S.kota Alankar
Rajamandury Ashoka
Kakinada Satyagowri
Amalapuram Venkataramana
Mandapeta Satya sri
Pitapuram Sowgandhi
Tatipaka Annapurna
Tuni Srirama
Eluru Saibalaji
Palakollu Sreenivasa
Bhimavaram Nataraj
Tanuku Laxmi
Tadepalli gudem Rangamahal
Chintalapoodi suniratna
Nidadavolu Radhakrishna
Jangareddi gudem Laxmi
Vijayawada Raj
Machilipatnam Venkateswara
Gudivada Gangamahal
Jaggayya peta Apsara
Uyyuru Tandava lakshmi
Tiruvuru Venktrama
Jaggyapeta Apsara
Guntur Naaz
Tenali priya deluxe
Ongole Srenivasa
Chilakalooripeta Nagarjuana kala mandir
Chirala Bhavani
Ponnur P.V.S
Narsaraopeta Easwara mahal
Piduguralla Aswani
Sattenapalli Surya
Magalagiri Venkateswara
Vinukonda Suresh
Nellore Archana
Kavali Manasa
Gudur Sundaramahal
Sullorpeta Kankadurga
Kandukoor Sailaja
Tirupathi Pratap
Madanapalli Mallikharjuna
Chittor Sreenivasa
Srikalahasti V.M.C picutre palace
Peeleru Venumahal
Puttur R.D.M. picture palace
Cuddaph Ravi
Podduturu Chand picture palace
Railway koduru Siddeswara
Rajampeta N.S.R
Pulivendula Maruthiroy
Anathapuram Santhi a.c
Kadiri Parmeswara
Tadipathri Annapurna
Dharmavaram Sridevi
Gunthakal S.L.V
Ballari Toyal
Karnool Venkatesh
Nadyala Venkateswara
Adoni Saibaba
Emmiganooru Siva
Done Venkateswara
Giddalooru Krishna
Rayachoti Sahithya
Hindupoor Sreenivasa
V.kota Manjanatha
B'loore Megistic
Parlkamidi Nataraj

in vizag daddy collected 16,63,741:00 share in Jagadamaba ac dts for 44 days and creating sensation....